Production
The production and the internal tests are performed using the most modern SMT lines (Surface Mounting Technology) and PTH (Pin Through Hole), with the support of pick & place machines, wave soldering, reflow ovens, systems for optical inspection (AOI), assembly robots.
The capacity of our facilities is thousands of pieces/hour combining high speed and accuracy reducing drastically time-to-market. The production process fully complies with WEEE, ROHS, and REACH environmental and eco-compatible directives. All products support stringent tests of reliability. An automatic generation of individual test reports comes at the end of this process.
Our automated high bay warehouses 12 meters in height, with a capacity of 1,000 square meters grant over 80,000 products ready for delivery while the full integration with the ERP system provides the traceability of products.
PRODUCT PLANNING
SENECA has invested heavily in its own laboratories to enable in-depth compliance testing at all stages of the design process.
Programmable technologies FPGA, PSoC, CPLD
The most advanced transmission and programming technologies: ASIC, DSP, MEMS, LVDS, VHDL…
Advanced software tools: Electronic PCB CAD(PROTEL DXP), Prototyping (LPKF PROTOMAT 60), Electric CAD / Mechanic (AUTOCAD), 3D Modeling (CADMATIC)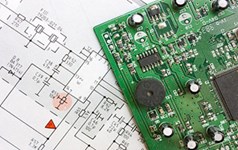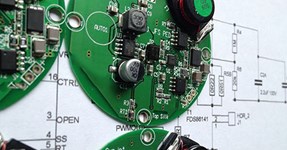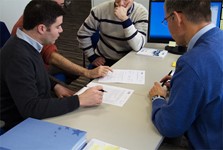 PRODUCTION
Latest SMT (Surface Mounting Technology) lines for Pick&Place Machines
Robot assembly
AOI (Automated optical inspection) systems
ATE (Automatic Test Equipment) systems
RAEE, ROHS e REACH environmental conformity
Burn-in test performed on the whole production
High level of intrinsic immunity to electromagnetic interferences
Flexible productivity, thousand pieces per hour
Reflow Owen
Wave soldering
Internal laboratory for EMC testing
Global traceability
Quick change Production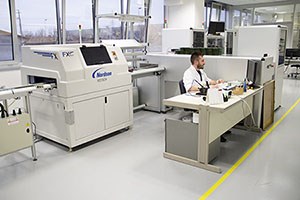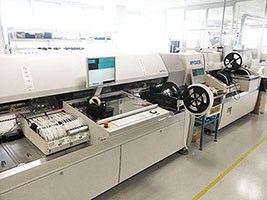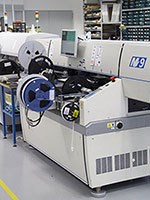 WAREHOUSE
Vertical lift system constructed to store bulky storage items
More than 12 meters in height
Great storage capacity (1.000 sqm warehouse)
Automatic or manual tray extraction or forklift access
Fast integration of bar code scanners for order identification, picking, and confirmation
Real-time connection with ERP systems assists the operator to work with greater accuracy
Full traceability