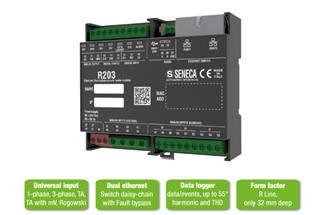 18/12/2020
Energy efficiency without compromise New energy power meter with universal input
The family of SENECA energy power meters expands with a new 3-phase model, with ausiliary power supply 230V, universal analog input and data logger functions (sampling up to 1s) fo..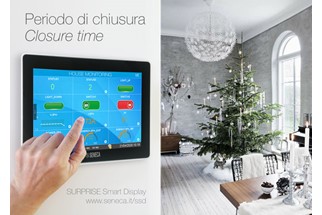 10/12/2020
Closure time for the winter break
Dear Customers and Sales Partners, SENECA offices will be closed for winter holidays from December 24th till January 6th included. We will be back on January 7th.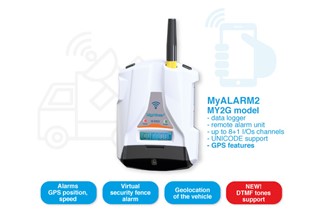 26/11/2020
The MyALARM2 family is renewed! New model with integrated GPS!
The MyALARM2 family of remote alarm and data logging units is renewed with a new model that integrates audio functions, phonebook extended to 1.000 contacts, support for external N..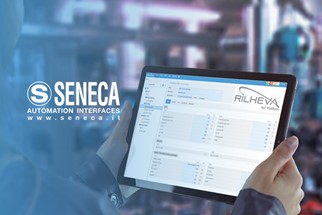 19/11/2020
IIoT remote control solutions for wastewater and rainwater management
In collaboration with the system integrator Cogeco and Rilheva, Italian leading cloud computing solutions provider, a remote control system has been realized to protect from the Ti..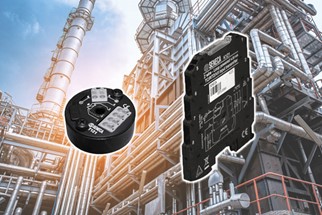 05/11/2020
No more compromise on temperature measurements with T121 and K121!
The number of sensor types supported by these converters increases to 20 with the implementation for 5 more types of sensitive elements (Ni1000, Ni121, Cu50, Cu100, TC L). The tran..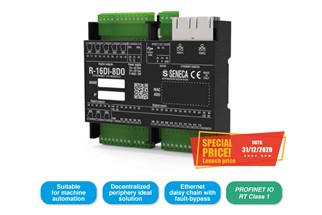 29/10/2020
PROFINET I/O module compatible with TIA Portal and CODESYS IDE and PROFINET IO Controllers
The module is designed for flexible wiring needs, small installation space and high I/O density applications. It has isolation up to 1.5 kVac, 16 PNP/NPN digital inputs and 8 24Vdc..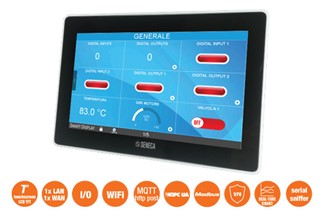 21/10/2020
7" IIoT high brightness HMI with WiFi, I/Os and remote control functions also Cloud-based
SENECA presents SURPRISE Smart Display (SSD), a 7" IIoT touch multi-purpose HMI that includes gateway, datalogger, alarm management, logic features, Wi-Fi router, VPN technology an..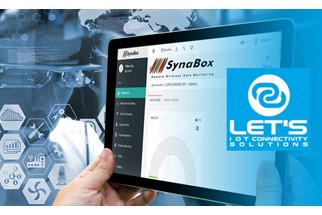 16/10/2020
IIoT integrated remote monitoring solutions for packaging and food industries
SENECA has built several partnerships in different industrial sectors to spread the excellence and innovation offered by its technologies. In particular with ISAXIS, a dynamic comp..
27/07/2020
Stay connected. IoT Gateway for On-Premise or Cloud systems
Z-PASS1 and Z-PASS2 integrate advanced gateway functions, LAN/4G router, serial device server, datalogger, If-then-else functions, LAN/WAN switch and remote control/monitoring syst..