Virtual booth with Highlights 2023!
(we recommend a full-screen PC display to correctly interact with the selectable areas of the booth)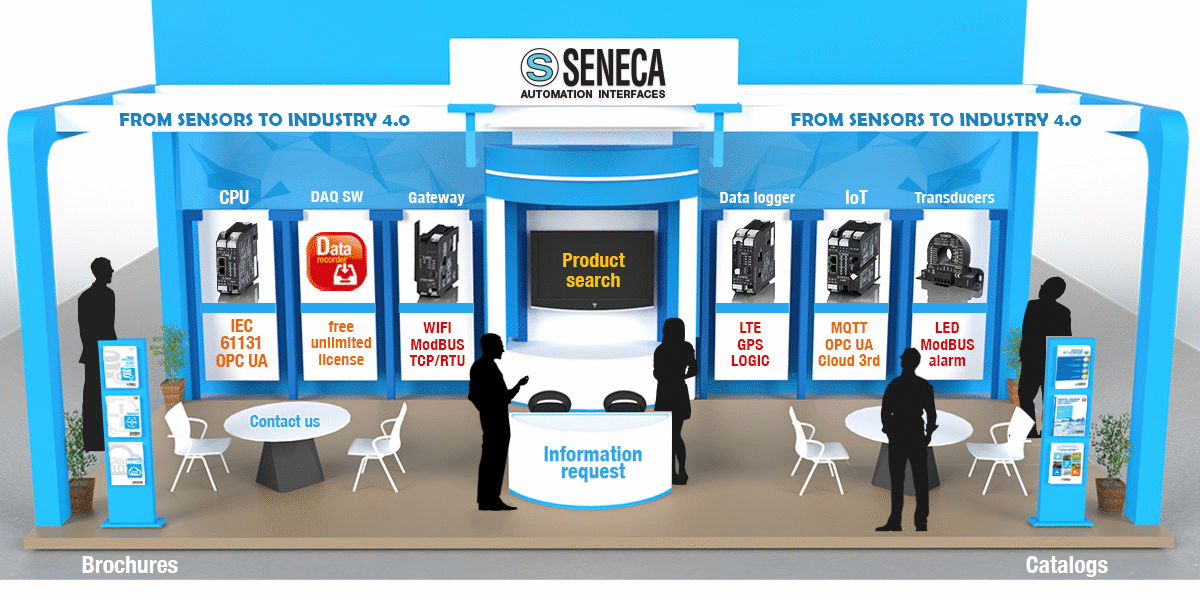 In a historical phase of continuous change, SENECA is even more oriented to the search for new market opportunities and the development of increasingly smart and innovative products. The continuous development of products and the wide range of products in the catalog ensure solutions that can optimize your plants with integrated production concepts and IoT systems for monitoring and remote control. Here you will find all the innovations for 2022, including new products, implementations, and product enhancements.
The colors used to refer directly to the 4 product lines:
DATA ACQUISITION & AUTOMATION SYSTEMS

INDUSTRIAL COMMUNICATION & REMOTE CONTROL

POWER MONITORING & ELECTRICAL MEASUREMENTS

MEASUREMENTS & CONTROL PANEL INSTRUMENTATION