Virtual booth with Highlights 2021!
(we recommend full-screen PC display to correctly interact with the selectable areas of the booth)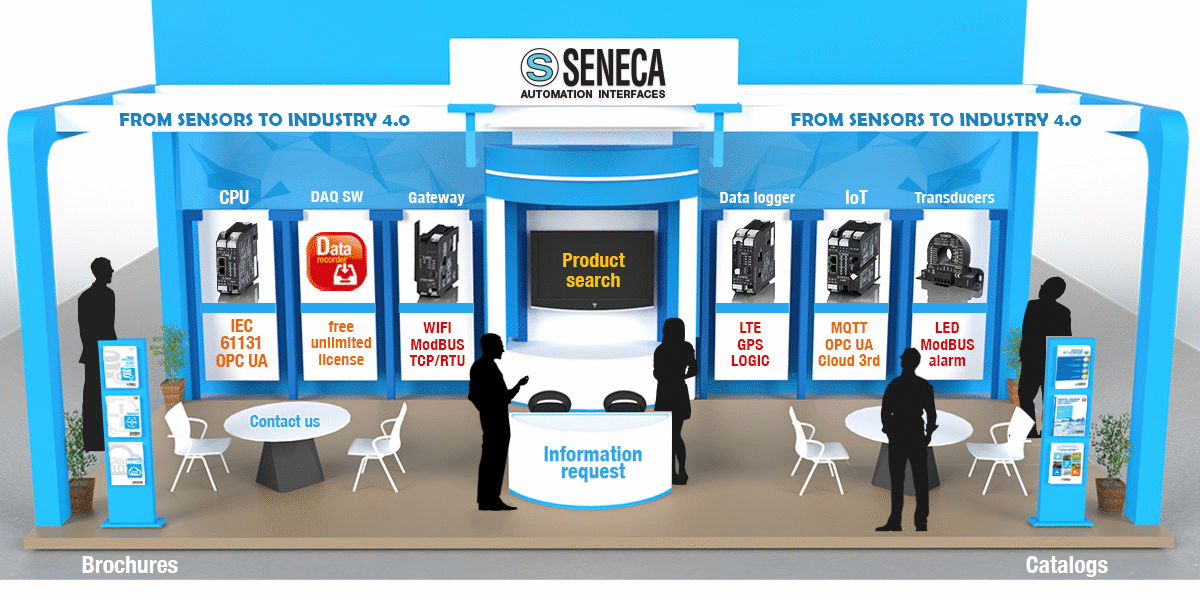 In a constantly changing historical phase, SENECA is even more oriented to the research of new market opportunities and the development of increasingly smart and innovative products. The continuous product development and the wide range of products in the catalog offer solutions able to optimize your plants with integrated production concepts and IoT monitoring and remote control systems. Here below you find all the 2020 news including new products and product upgrades, implementations.