OUT OF PRODUCTION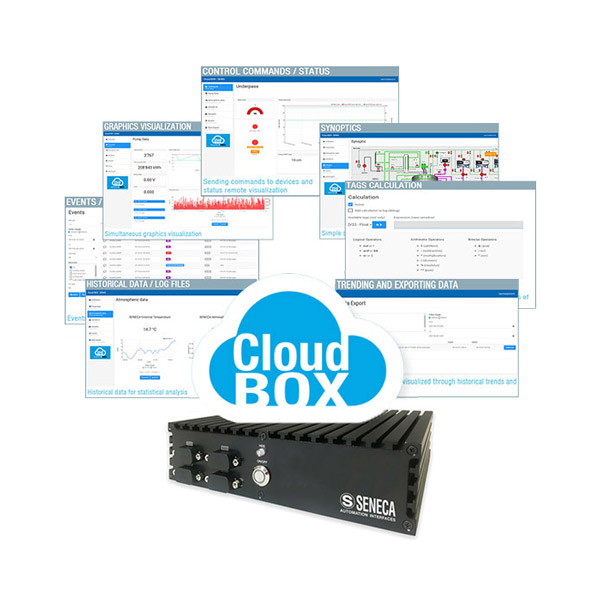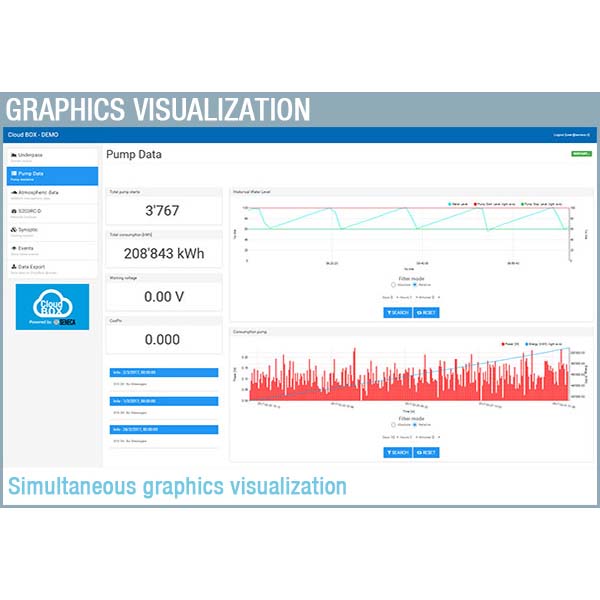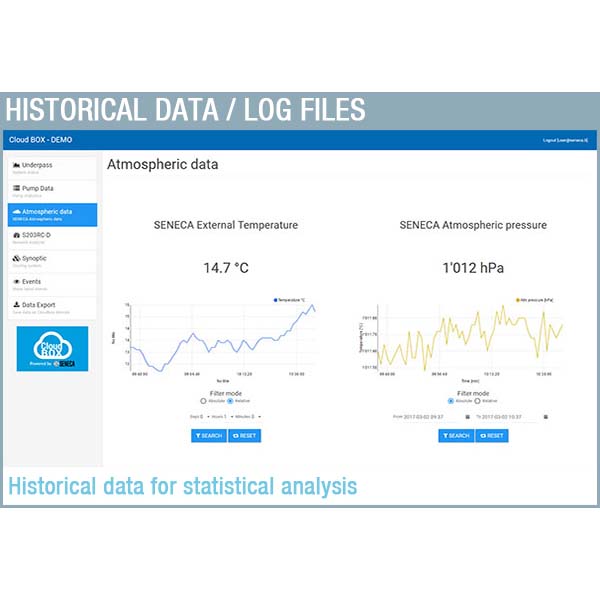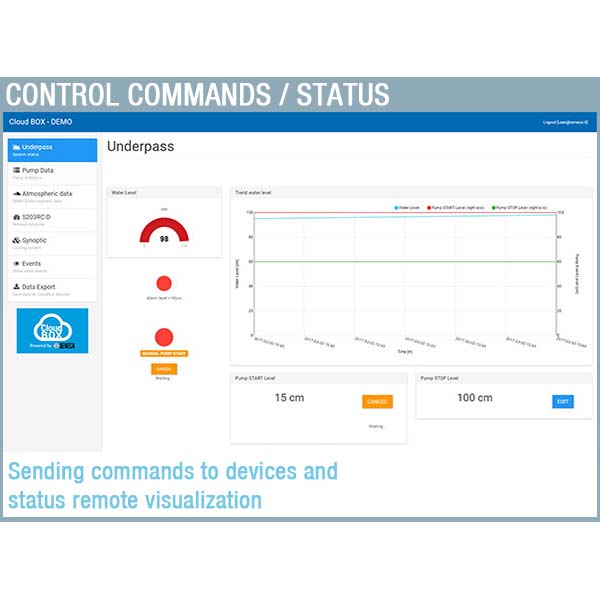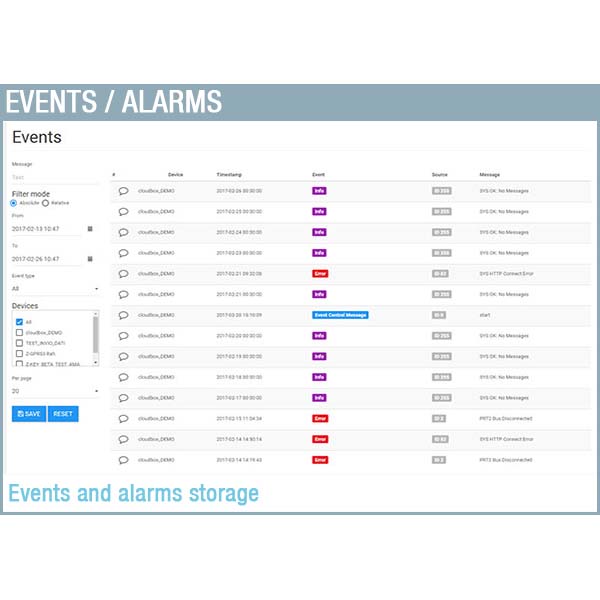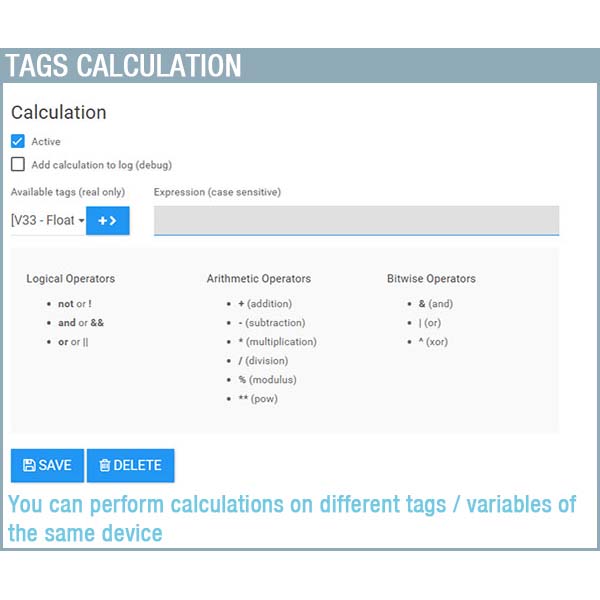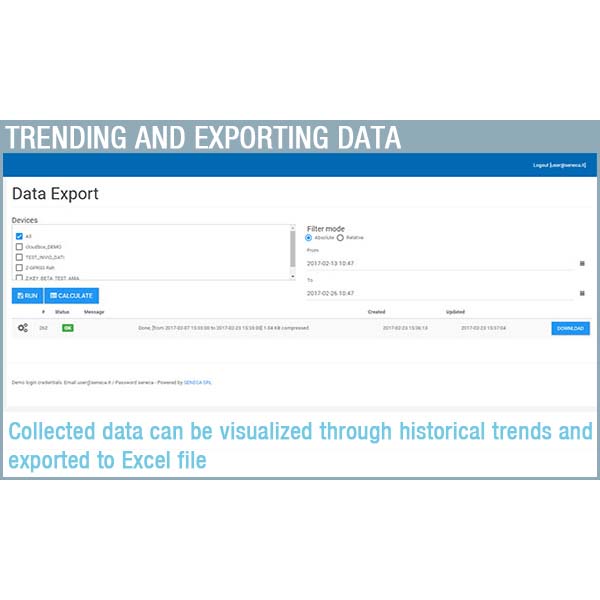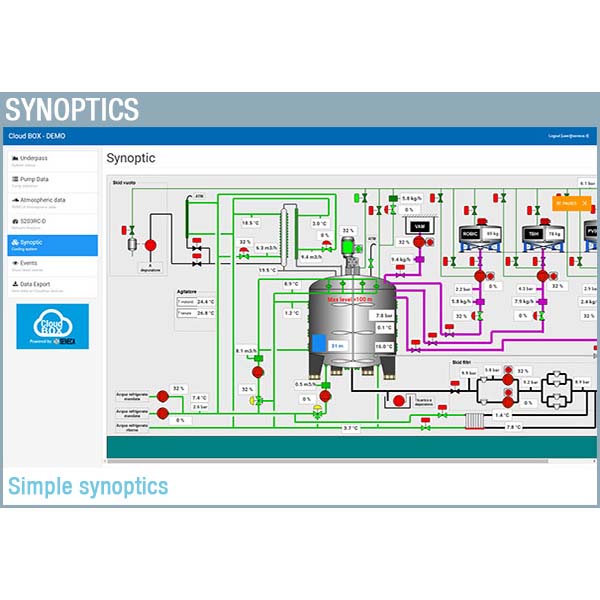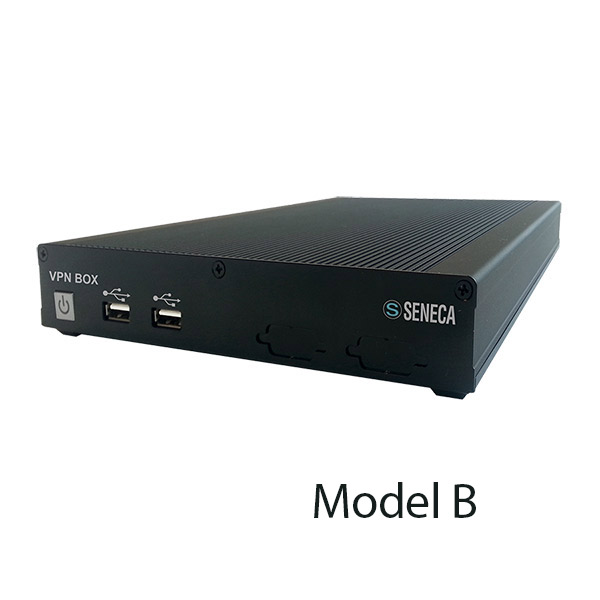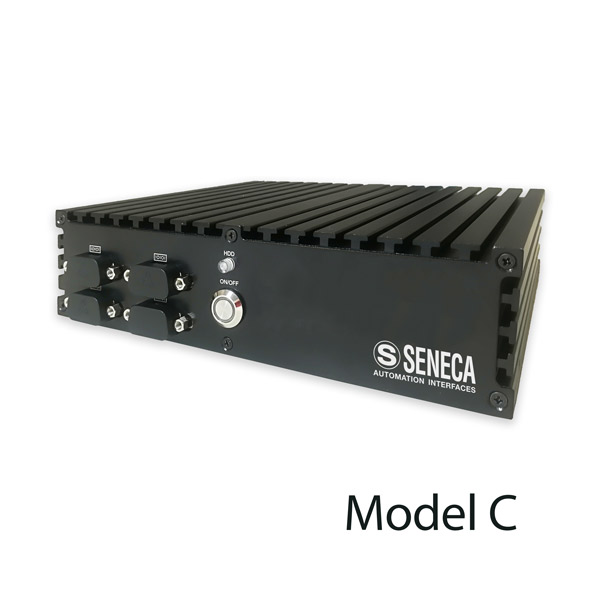 Images/schemes proposed are to be considered as indicative and non-binding
Product

Cloud BOX

Listed versions:

CLOUD BOX
Please check the new version in the "related products" TAB below.
Server Cloud-IoT fanless compatible with SENECA communication devices
Cloud BOX is a one-off licensed Cloud-IoT infrastructure available as a physical fanless appliance compatible with SENECA dataloggers, gateways, RTUs and communication devices. This Cloud-IoT server is able to receive, store and display data/events/history on web pages/synoptic diagrams. Its graphical interface, based on responsive dashboards and widgets, offers real-time configuration and supervision and can be accessed from any device on the local network or remotely. Cloud BOX offers easy user management even for structured service networks with multilevel areas and groups; it can send event-based alarm emails to pre-set user/group address books as well as send commands to devices equipped with M2M SIM cards.

Among the advanced features, Cloud BOX VM also integrates a system of automatic data recovery from the various devices even in case of temporary lack of communication; the retention of all data collected on the local DB can be set up to 10 years. The system is available with a one-off licence for up to 1000 TAGs managed. To learn more about CLOUD BOX and CLOUD BOX VM (virtual machine) request your free access credentials to the DEMO server by contacting our technical support or by selecting "SUPPORT & INFORMATION" below.

Contact us for
Support & Info
---
TECHNICAL DATA
Monitoring device operation time
Yes
User access management
Access to multiple areas and groups, logo customization
HTML5+CSS Response Supervision
Dashboard
Widgets
Screens
Advanced features
Display real-time telemetry
Analysis of historical data
Analysis of alarm and event logs
Data storage with local storage on DB
Data storage settable up to 10 years
Data export in .CSV format
Send commands to connected devices
Send alarm email to the user directory
Supported protocols
HTTP, HTTPS, FTP
API for integration with 3rd part systems
Yes
Configurable with Static and Public IP
Yes, recommended
Related software
SeAL, Log Factory, SDD (Seneca Discovery Device)
Media compatible
Desktop, Tablet, Smartphone, Smart TV
Compatible operating systems
Windows, Android, iOS
Compatible browser
Google Chrome
 
 
TECHNICAL DATA
HW - Industrial IoT BOX 

Physical server

Power supply
12 Vdc (power supply is provided)
Operating temperature
0°C..+40°C
Storage temperature
-20°C..+85°C
Dimension (D x W x H)
165 x 185 x 48 mm
Factory IP address
Automatic setting via DHCP server.
Without DHCP server: IP 192.168.90.101, Subnet-mask 255.255.255.0, Gateway 192.168.90.1
Case / CPU Cooling
Compact / Fanless
Conformity
CE, FCC, RoHS, ErP Ready
Mounting
Wall mounting and DIN rail mounting
Processor
Intel Celeron J1900 2.0 GHz Quad-Core
RAM
4 GB DD3L-1333
Hard Disk
64GB mSATA SSD
LAN Controller
Intel 211-AT Gigabit LAN
USB
Nr.3 USB 2.0 ports, Nr.1 USB 3.0 port
LAN
Nr.2 RJ45 (1 reserved)
Video
VGA, HDMI
Manuals, flyers
Tools
Certifications
SENECA offices will be closed from 23 December to 7 January included. Business activities will resume regularly on Monday 8 January. To guarantee you a punctual shipment of products by Thursday 21 December (the last day of shipping), we kindly ask you to send any requests no later than Wednesday 20 December. Orders received from December 21st will be dispatched from January 8th. We wish you happy winter holidays!
Product versions

CLOUD BOX
Industrial IoT BOX including license up to 5.000 TAGs max
Availability to confirm, please contact us
?
---