Automated irrigation with Industry 4.0 technology
Since ancient times, man has persistently sought to develop the mechanization and automation of agricultural processes, from agricultural machinery to irrigation systems, from animal husbandry to greenhouses. For several decades now, automation has been a key element of productivity in the primary sector. Since the 1980s in particular, the rapid spread of digital controllers and programmable microprocessors has marked a further quantum leap in the world of agriculture.

image 1 - pop-up sprinkler
Thanks to flexible software and standardized hardware architectures, today advanced automation in irrigation systems is an essential factor for optimal management of crop water and nutrient requirements, production optimization, quality, health, energy efficiency, integration with information systems, and environmental aspects.
Irrigation systems
Automated irrigation systems consist of a set of equipment for lifting and pressurizing irrigation water, filtering, measuring, and controlling the flow rate and pressure, and controlling flow rates. The system is equipped with a fixed or stationary distribution network and a series of pipes that deliver the water.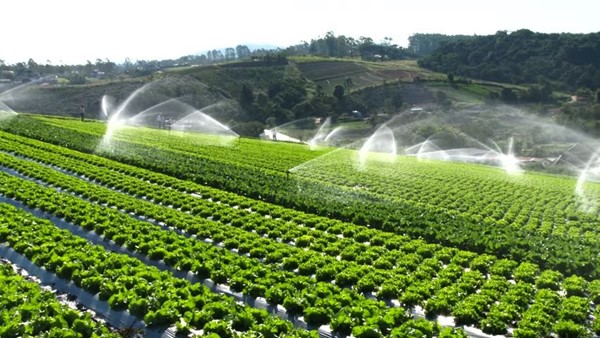 image 2 - field irrigation system
An underground irrigation system, also known as a pop-up system, is made up of a network of underground pipes that connect the various sprinklers. When the system is opened, the sprinklers rise from their resting position at ground level due to the pressure of the water and return to the ground at the end of irrigation. The system is divided into several zones and is controlled by automatic programmable controllers or remote terminals that determine the frequency and duration of irrigation in each zone. Solenoid valves are connected to the control systems to open and close each zone to be irrigated. An automatic irrigation system also includes rain or humidity sensors to suspend irrigation in the event of rain and pop-up sprinklers with a fixed jet or turbine.
To manage irrigation the farm often uses ponds or reservoirs from which water is taken and pumped to the pipes that run to the sprinklers.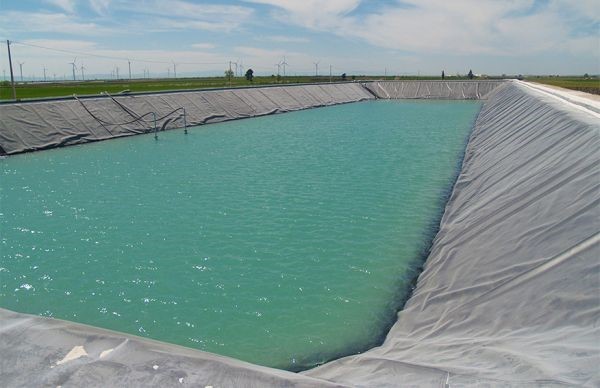 image 3 - reservoir for irrigating fields
The SENECA solution
Using the RTURADIO-169 radio modem (radio modem with integrated I/O), it is possible to automate, communicate and integrate individual pumping systems via radio into a single distributed system.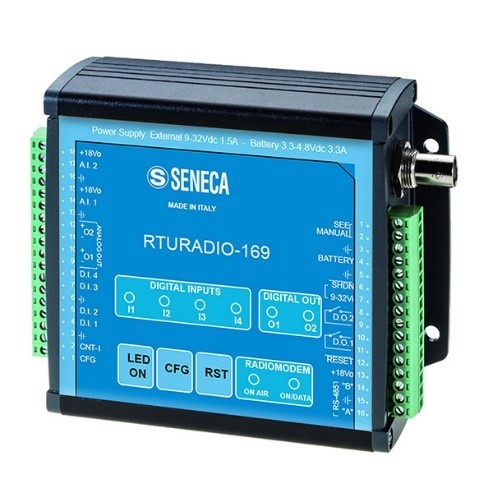 image 4 - radio modem with built-in I/O channels
Each RTURADIO-169 allows you to control the water level (1AI), pump status (2DI) and pump controls (2DO) of the pumping system of that basin. If there are solenoid valves on the pipes that bring water to the "sprinklers" (useful for defining the individual areas to be irrigated), simply integrate the installation with an additional RTURADIO-169 radio modem to control the status of the solenoid valve (2DI) and its commands (2DO).
Using an RTURADIO-169 radio modem allows you to control the water level (1AI), pump status (2DI), and pump commands (2DO) of the pumping system of that basin.
Using a radio modem RM169-1 (radio modem) and an HMI Visual series (HMI from 4.3" to 14") it is possible to obtain a control/monitoring station that can immediately display the status of the system, receive visual alarms and send commands via touch interface.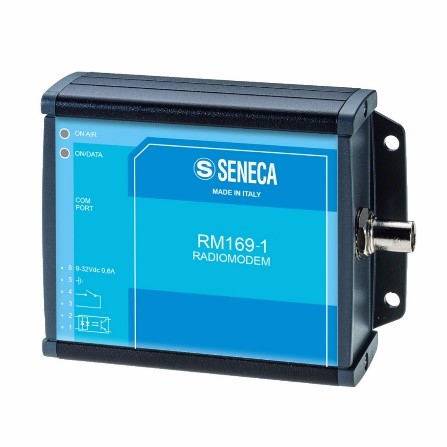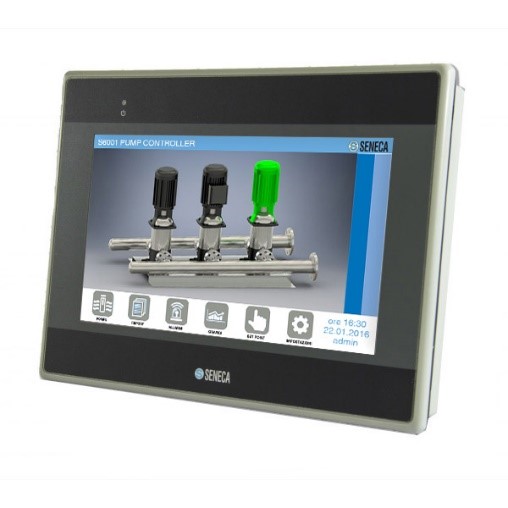 image 5 - radio modem with basic functions and HMI touch VISUAL series 4.3" with colors
The management of the entire system is entrusted to a multifunctional controller that allows all the operating logic, including the control and management of any photovoltaic panels used to supply power to the switchboards.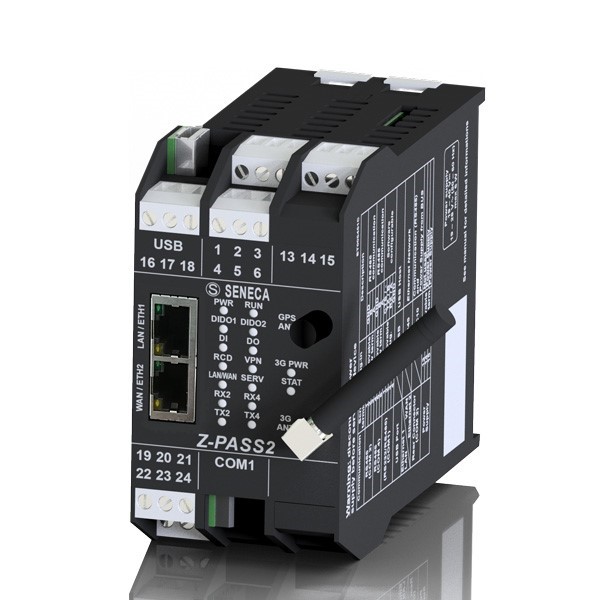 image 6 - CPU/RTU PLC IEC 61131 with built-in I/O's, modem 4G worldwide, and advanced remote control functions
Through the Z-PASS2-S (PLC with 4G modem and integrated I/O) you can automate and achieve complete control of all the basins of the plant locally or remotely, allowing from monitoring, data logging, operating logics, alarm management, interaction via smartphone, remote control, up to integration in cloud systems.
Benefits
Optimization of agricultural processes and water consumption
Cost reduction, waste reduction
Increased productivity and profitability
Real-time remote control/monitoring of the system (local or remote)
Sending commands and managing alarms in real-time also on smartphones
Intelligent management of wear and preventive maintenance of the pumps in each basin
Efficiency and dynamic timing of irrigation processes
Do you want to know more? Contact us