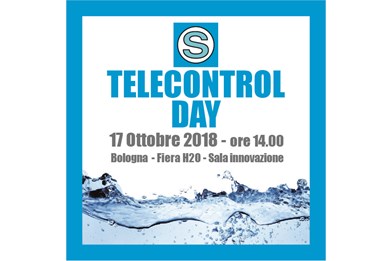 15/09/2018
SENECA Telecontrol Day - workshop at H2O Bologna - Subscribe now!
Reliable, sustainable and efficient data acquisition and remote control systems. Remote control 4.0 of Alto Trevigiano Servizi. Do not miss the appointment at Bologna Fiere on October 17, 2018.
With over 30 years of history on the automation market, SENECA boasts collaborations with leading industrial realities around the world, providing advanced technologies for data and information management: distributed and electronically protected data acquisition, data transmission with different communication systems, remote assistance, telemetry and remote control based on RTU and gateway with secure communication VPN (Virtual Private Network) up to IoT and Cloud computing.
In Italy, the monitoring of data for the transport and distribution of water and sewage networks is largely to be developed, improved and standardized. In this scenario, SENECA's aim is to ensure real-time knowledge of the available data and consequently to offer new information and concrete economic opportunities. Some successful case histories will be illustrated during the workshop to highlight the effectiveness and potential of SENECA solutions. In particular, there will be the direct testimony of the management company Alto Trevigiano Servizi, which has entrusted the technological renewal of its remote control and energy monitoring system to SENECA technology.
17 Ottobre - ore 14.00 c/o Sala Innovazione, padiglione 18, Bologna Fiere. 
Click here for the free workshop subscription