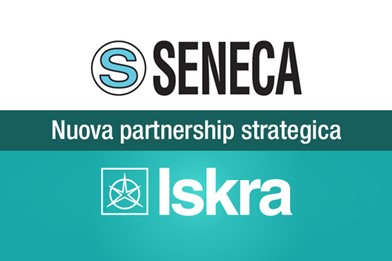 11/02/2021
SENECA and ISKRA, strategic partners in the sign of energy efficiency
SENECA and ISKRA activate a strategic collaboration. SENECA becomes exclusive distributor for the Italian market of power quality meters product range iMC784 and MC784.
SENECA (leading manufacturer of automation interfaces) and ISKRA (internationally recognized supplier of advanced electrotechnical products) activate a strategic partnership for the range of PQM (Power Quality Meter), devices for continuous monitoring of energy quality.
To complete the offer of its production, particularly in the field of energy efficiency and energy management, SENECA becomes the exclusive distributor for the Italian market of the iMC784 and MC784 families.
Compliant with EN61000-4-30 and EN50160 standards, iMC784 and MC784 are high-performance systems that can be used as stand-alone devices for monitoring and verifying the correct balance of the phases of the plant and for the detection and analysis of disturbances on local networks, transients, alarms and periodic measurements.