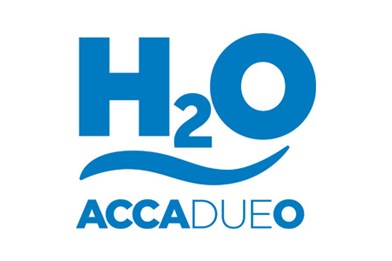 19/09/2018
Fair Accadueo 2018. Find out here for free admission!
The International Water Exhibition in Bologna Fiere from 17 to 19 October is an event that brings together all the technological innovations in the water sector. The presence of SENECA aims to illustrate to the operators of the sector one of the richest and most innovative ranges for the automation of water treatment plants.
On the occasion of Accadueo, the international exhibition of technologies for the treatment and distribution of water and wastewater treatment, SENECA will provide precise answers to the demands for efficiency and sustainability from the world of utilities and operators in the water sector. In water treatment SENECA offers one of the largest portfolios on the market: products related to air conditioning and electrical protection of signals, remote control, data acquisition, analysis of consumption and energy efficiency. To learn more, download the dedicated brochure.
On 17th October will take place the SENECA TELECONTROL DAY, a free workshop dedicated to remote control technologies. Participants will be shown some successful case histories to highlight the effectiveness and potential of our solutions. In particular, there will be the direct testimony of the management company Alto Trevigiano Servizi that has entrusted the technological renewal of its system of remote control and energy monitoring to the technology LET'S of SENECA.
Come and visit us at hall 21 stand B77
It is possible to obtain free admission upon registration with the free H2VMHIJ code, by clicking here