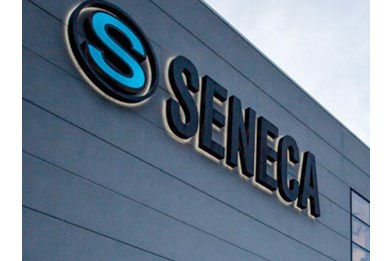 08/04/2020
Communication about the course of business activities (update April 6th)
Despite the contingent situation due to the spread of the COVID-19 virus, our offices remain open in smart working mode.
Update April 6th, 2020
Dear Customer and Business Partner,
SENECA resumes production and shipments activities from today up to April 9th.
SENECA belongs to the production chains for the provision of services for the public utility and therefore not subject to the suspension of production activities.
SENECA also declares that up to April 9th its activities will continue to be carried out in compliance with the "Shared Protocol for the regulation of measures to combat and contain the spread of Covid-19 in the workplace".
We will be closed for Easter holidays from April 10th to 13th inclusive.
SENECA srl
Update March 25th, 2020
Dear Customer and Business Partner,
In compliance with the recent provisions of the Authorities caused by the Covid-19 emergency, we inform you of the suspension of shipments and production department from March 25 to April 3.
Our offices are fully operational in Smart Working mode, so for any need please contact your usual contacts or find the references of your interest on the contact page www.seneca.it/azienda/contatti/
We are confident that we can count on your cooperation, and we are confident that we will restore the usual operating procedures on schedule.
SENECA s.r.l.
Date March 10th, 2020
Dear Customer and Sales Partner,
SENECA doesn't stop! Despite the contingent situation due to the spread of the COVID-19 virus, our offices remain open, the continuity of the supply chain is guaranteed and our production facilities are 100% operational. Our effort to provide the best service to our customers remains unchanged.
In accordance with what has been established to date by the Political and Health Authorities, the SENECA Management declares that: 
We are deepening our total commitment to fighting the spread of the virus and protect the health of our employees;

Our consolidated systems of business continuity and integrated risk management, allow us to ensure the full regularity of our supply chain cycle, production, and storage;

The shipment of goods is guaranteed across national and international territories;

Our employees are active in all technical, administrative, production and support departments. The sales force has been authorized to work through forms of smart working;

Customer visits are temporarily suspended but are replaced by call or follow-up activities for ongoing offers and for the development of future opportunities;

Assistance and support activities are guaranteed with priority given to telephone support or via remote connections;

Access in the company of unauthorized outside persons is temporarily suspended.
In the full confidence of overcoming this momentary inconvenience, we will try to keep you constantly updated on the progress of the situation and business development.
Sincerely yours,
Eng. Pierluigi Egidi
CEO and General Manager