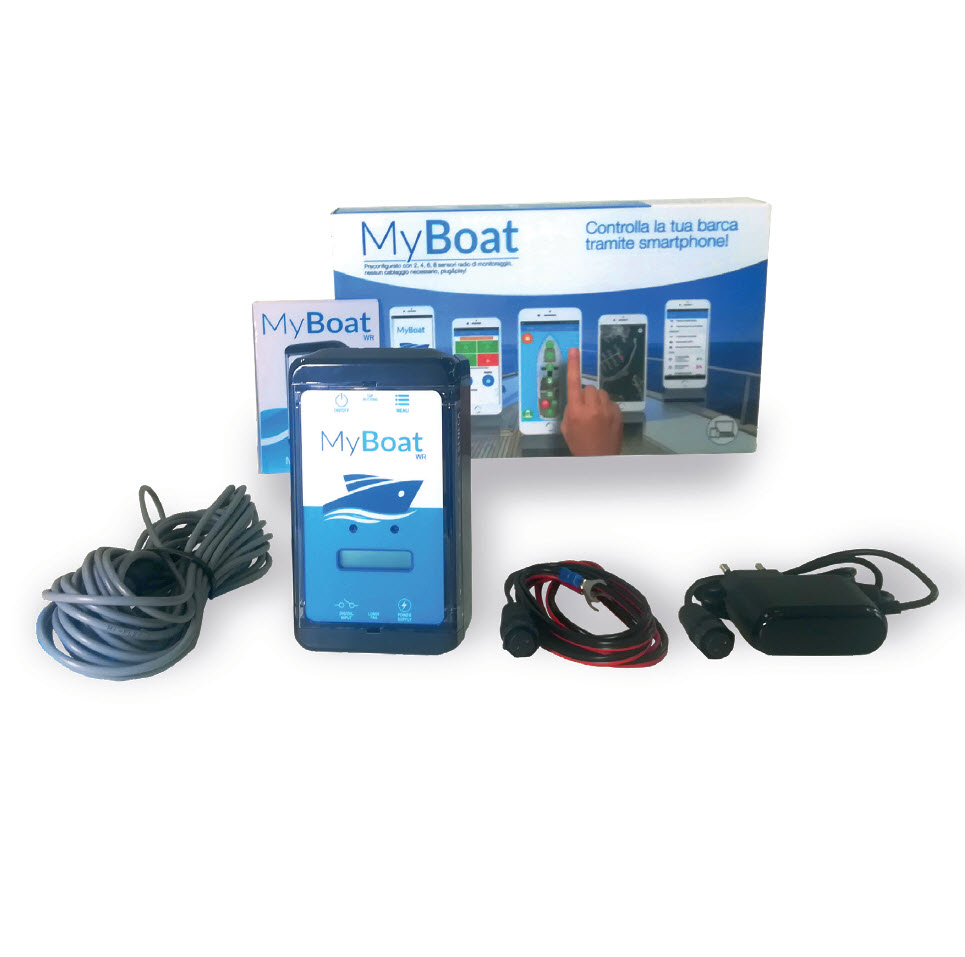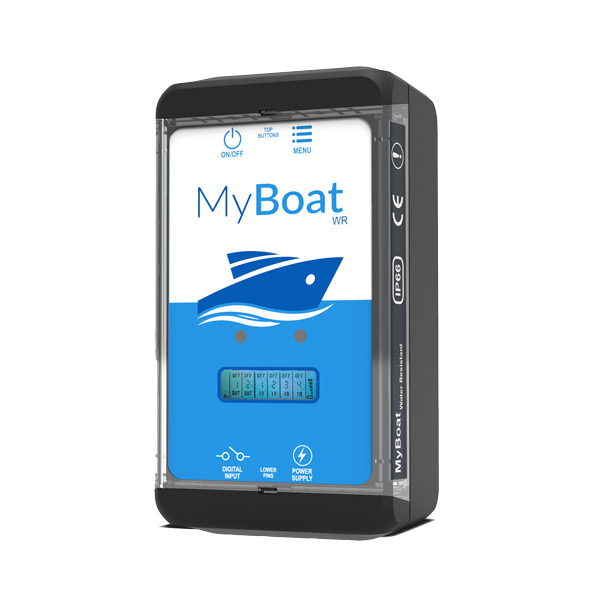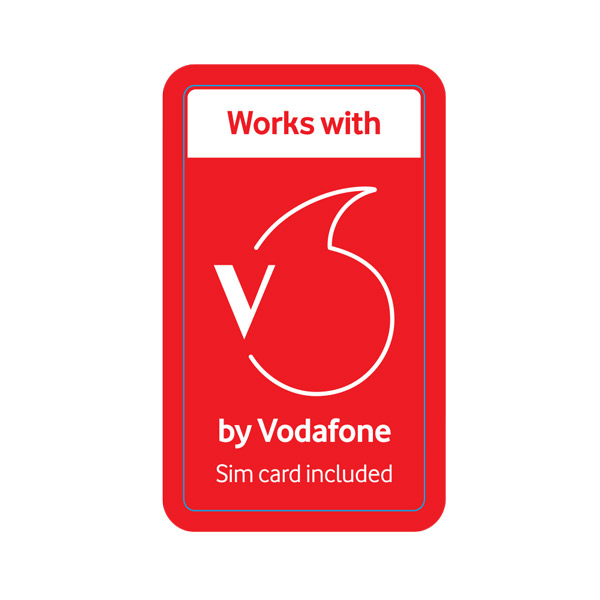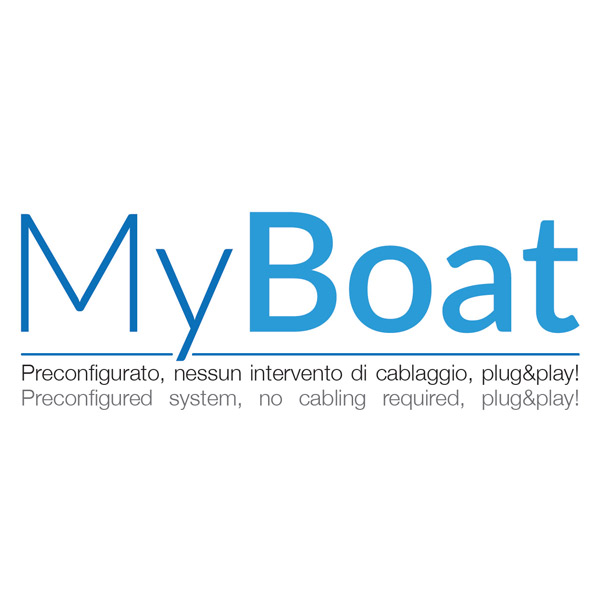 Images/schemes proposed are to be considered as indicative and non-binding
Produkt

MyBoat WR

Aufgeführte Versionen:

MYBOAT-WR
IP66 Monitoring system for small boats and inflatable boats.
Myboat WR
(Water Resistant) is a monitoring system for remote control and real-time alarm management for small boats (*). The monitoring system includes a water-resistant GSM/GPRS control unit (IP66), a sensor for the status of a locker/drum, a short-circuited cable to signal engine theft and a sensor/cable to monitor battery status.
The GPS compartment allows you to geo-localize the boat accurately, share the position and define a virtual alarm fence in case of unexpected exit from the berth or anchorage position.
Through the dedicated Cloud panel (https://cloud.seneca.it) it is possible to manage a single boat or an entire fleet, or several MyBoat services associated to the same account. For a single boat, it is possible to define users and related authorizations (administrators, maintainers, guests).
The purchase of a KIT includes the service fee for two years from the date of first activation of the product. After the first two years, it is possible to renew the Cloud service for only 24€/year.
(*) Each monitoring KIT requires a data SIM card (or voice/data SIM card) for connection to the SENECA cloud system. MyBoat comes with a

V-SIM by Vodafone

 to be activated. For more information on activation mode, costs and coverage please click here. Alternatively, you can use your own data or voice/data SIM card from the worldwide operators.

Auf Lager

Schreiben Sie uns für
Unterstützung & Informationen
---
TECHNICAL DATA
Power supply
6 – 15 V=, 500 mA Max.; power consumption 3.5 W Max.
UPS
UPS battery 3.7 V - 1000 mAh, rechargeable.
Display
LCD 128 x 32 Dots with 39 mm x 8.6 mm visible area
Temperature probe
NTC thermistor
Micro SD
Supplied
Micro SD slot
Push-Push type for SD e SDHC cards up to 32GB
SIM slot
Push-Push type for mini-SIM (15 x 25 mm)
Modem
GSM/GPRS Quad-band (850 / 900 / 1800 / 1900 MHz)
GPS receiver
channels 22
signal sensitivity -165 dBm
fix a time of 32 s typical
accuracy up to 2,5 m
Digital Input
2
Reed, contact, PNP, Pulscap with frequency 30 Hz max
OFF 

threshold 

0 – 3 V=, I < 1mA
ON 

threshold 

6 – 24 V=, I > 3mA
Analog Input
1
Voltage 0 – 30 V= / Current 0 – 20 mA with accuracy 0.1% F.S.
Operating temperature
-20..+55°C (suggested from 0 up to 45°C)
Protection degree
IP66
Norms
ETSI EN 301 489-7, EN301 511, EN301 489-1 IEC / EN 60950
Handbücher, Flyer
Tools
Zertifizierungen