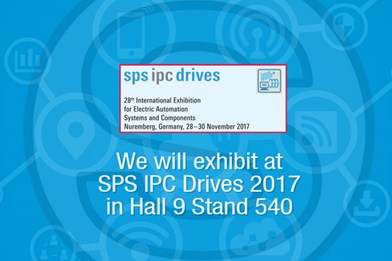 16.11.2017
Appointment at SPS IPC Drives 2017. Click here for a free entry voucher
Appointment at SPS Drives 2017 with Industrial Automation. In this edition we will present the SENECA solutions for remote management and the innovations of the LET'S platform about REMOTE CONTROL and REMOTE MAINTENANCE for INDUSTRY 4.0.
SENECA is glad to invite you at SPS IPC Drives in Nuremberg, Hall 9 stand 540,  November 28th-30th. We will support you on the path to Industry 4.0 with industrial communication innovative solutions. Our staff will present the wide range of products I 4.0:
Control Units, RTUs and Industrial Gateways with embedded HSPA+ modem, digital I/O's, safey interlock and GPS receiver;
Advanced dataloggers IoT ready with remote functions, alarms management, communication ports and embedded modem.
Radiomodems conforming to the Directive 2014/453/EU RED also with embedded LoRa technology;
LET'S: VPN Remote Access and Remote Maintenance Platform for PLUG&PLAY physical or virtual in-house server;
CLOUD BOX: IoT Scada solution able to receive, to store and display data/events/historical series on web pages.