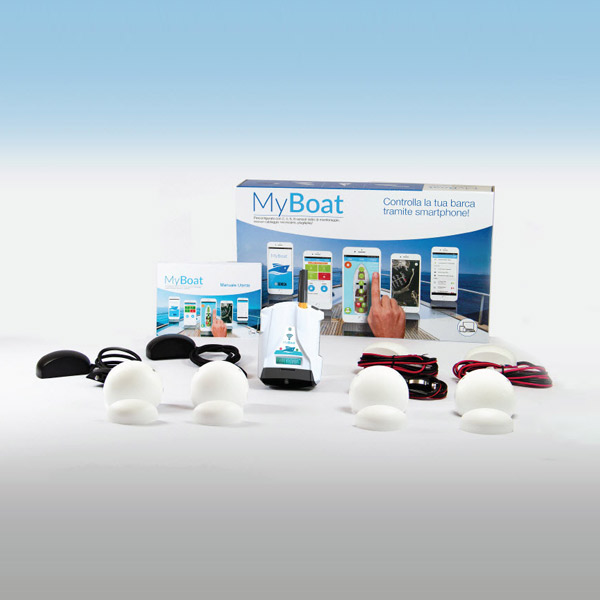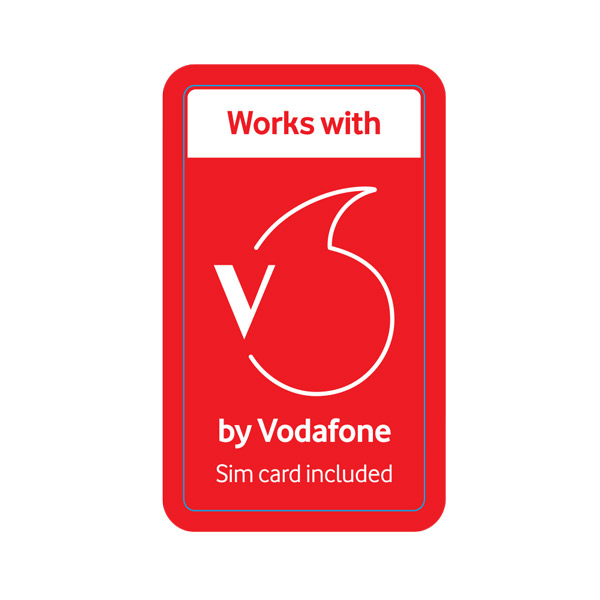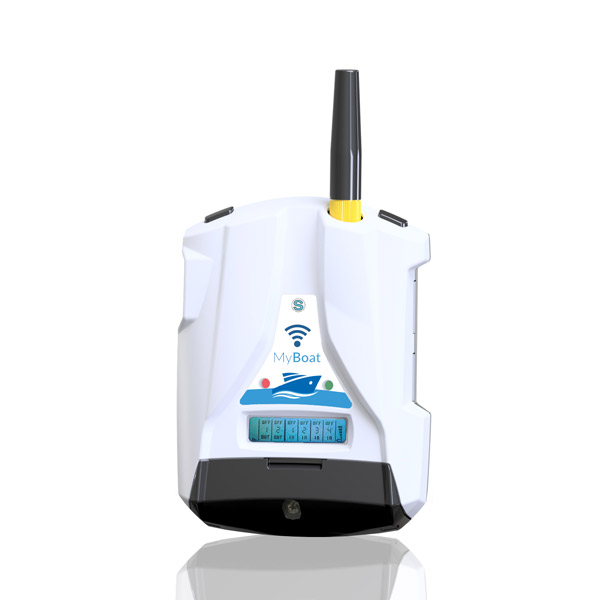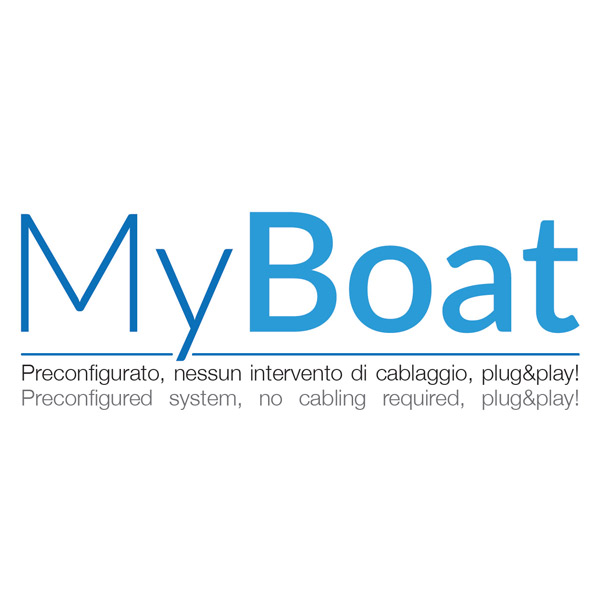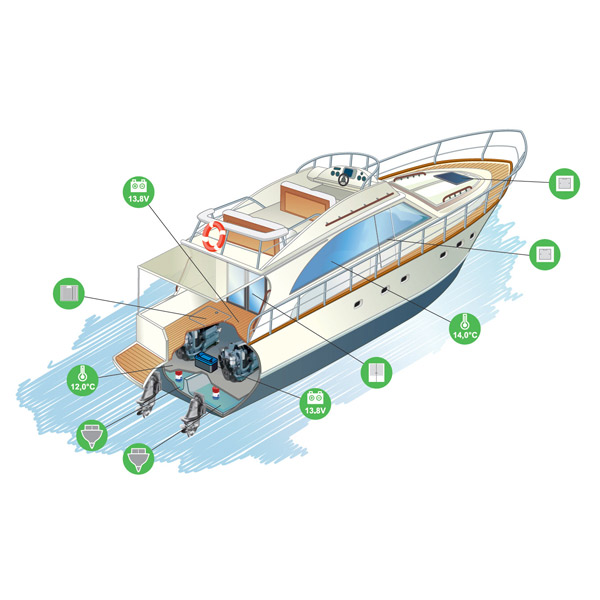 Images/schemes proposed are to be considered as indicative and non-binding
MyBoat
A complete monitoring system for boats. From the small boat up to an entire fleet.
MyBoat
is a system composed of an intelligent GSM/GPRS control unit and radio monitoring sensors for remote control and real-time alarm management of boats: from small boats to yachts up to the entire fleet (*).
Without wiring, the Myboat KIT guarantees immediate consultation of all information about the boat thanks to the multilingual 
MyBoat app
 (ITA, ENG, ESP, FRA, DEU) available free of charge in Apple and Android stores. Through the app, you can monitor the boat, check the status of the sensors and be alerted in real time in case of alarm with push notifications or SMS. Myboat is available in 4 types of KITS according to your needs:
- KIT with
7 functions (2 sensors)
- KIT with
9 functions (4 sensors)
- KIT with
11 functions (6 sensors)
- KIT with
13 functions (8 sensors)Through the dedicated Cloud panel
(
https://cloud.seneca.it
) you can manage multiple boats under the same administrator account and, for each boat, define multi-level users (administrators, maintainers and guests users). The purchase of a KIT includes two years subscription from the first product activation. After the first two years, it is possible to renew the Cloud service for the only 24€/year. For further information, you can click also on "SUPPORT & INFO".
(*) Each monitoring KIT requires a data SIM (or voice/data SIM) for connection to the SENECA cloud system. 
MyBoat comes with a
V-SIM by Vodafone
 to be activated. For more information on activation mode, costs and coverage 
please click here
. Alternatively, you can use a data SIM (or data/voice SIM) of the world's best-known operators.
Precio de lista a partir de:
735,00 €

En stock.

Escríbenos para
Soporte & Información
---