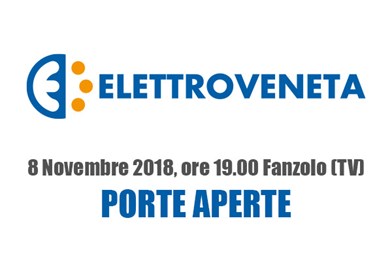 23/10/2018
We will participate in the event "Open Doors" organized by Elettroveneta
On November 8th from 7 p.m. we will be present in Fanzolo (TV) at the event promoted by the Elettroveneta branches in Villorba, Bassano del Grappa and Loreggia. A special event where you can learn about our products and discover the latest news on upcoming models such as the MyAlarm Seal and the multifunction smart calibrator MSC.
Here is the full address of the event:
Restaurant ANTICA POSTUMIA
Via Monte Grappa n. 36
31050 Fanzolo (TV)
Due to the evening schedule, there will be gastronomic specialties. Registration is open until 05/11/2018.
Participation in the event is free and limited in number. To register for the event click here.