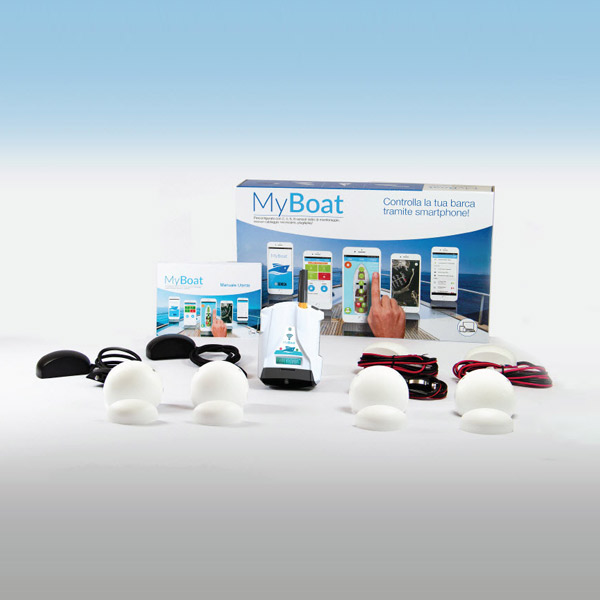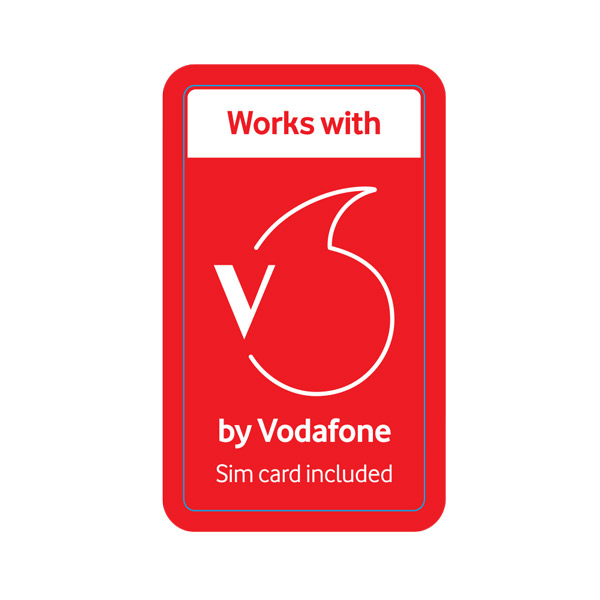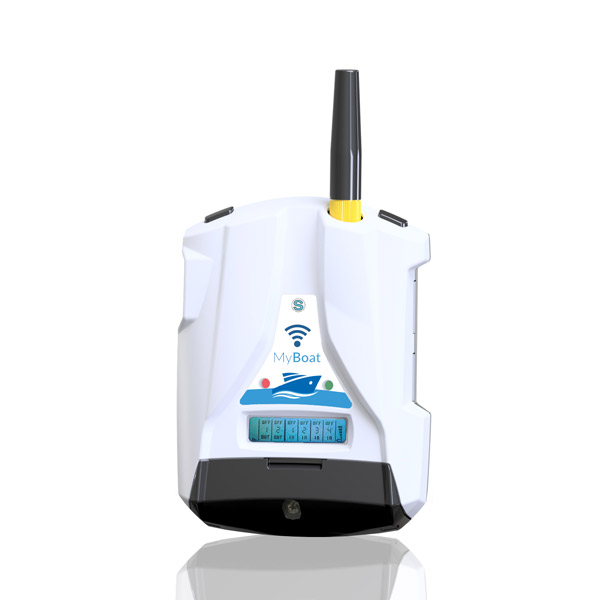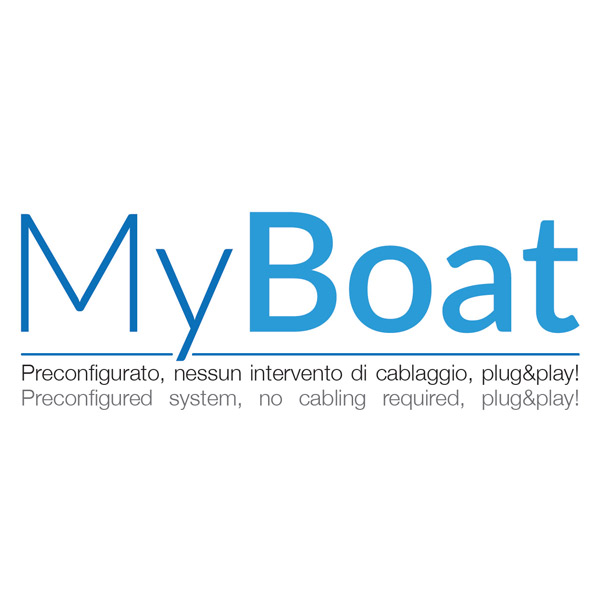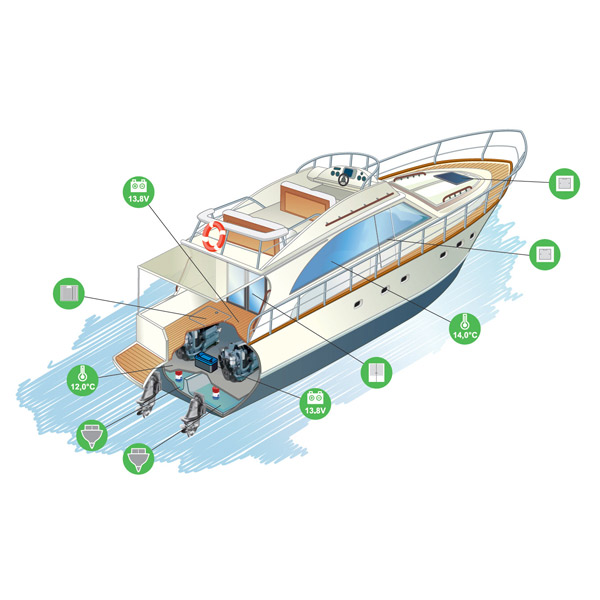 Images/schemes proposed are to be considered as indicative and non-binding
MyBoat

MYBOAT-7-2, MYBOAT-9-4, MYBOAT-11-6, MYBOAT-13-8, MYBOAT24-7-2, MYBOAT24-9-4, MYBOAT24-11-6, MYBOAT24-13-8
A complete monitoring system for boats. From the small boat up to an entire fleet.
MyBoat is a system consisting of an intelligent control unit and wireless monitoring sensors for remote control and real-time alarm management for boats, yachts, sailboats or entire charter fleets. The system is designed to monitor and supervise through the Cloud the parameters of the boat when you are not on board: battery status, bilge status, door/starboard status, temperature status, dock connection status and GPS position.
All the information is available on the mobile app or at home/office on your PC web browser. Through the dedicated Cloud panel (https://cloud.seneca.it) it is possible to manage multiple boats under the same administrator account and, for each boat, to define users and the enabling (administrators, maintainers and guests). MyBoat is available in 8 types of KIT from 2 to 8 sensors for 12V or 24V power supply. With the purchase of MyBoat are included 2 years of cloud service from the activation of the product expired which you can renew the service for only 24€/year.
(*) Each monitoring KIT requires a data SIM card (or voice/data SIM card) for connection to the SENECA cloud system. MyBoat comes with a

V-SIM by Vodafone

 to be activated. For more information on activation mode, costs and coverage please click here. Alternatively, you can use your own data or voice/data SIM card from the worldwide operators.


&
---
TECHNICAL DATA
Power supply
6 – 15 V=, 500 mA Max.; power consumption 3.5 W Max.
UPS
UPS battery 3.7 V - 1000 mAh, rechargeable.
Display
LCD 128 x 32 Dots with 39 mm x 8.6 mm visible area
Temperature probe
NTC thermistor
Micro SD
Supplied
Micro SD slot
Push-Push type for SD e SDHC cards up to 32GB
SIM slot
Push-Push type for mini-SIM (15 x 25 mm)
MMCX connector
for GPS external antenna (A-GPS optional accessory)
SMA connector
for GSM/GPRS external antenna (optional accessory)
Modem
GSM/GPRS Quad-band (850 / 900 / 1800 / 1900 MHz)
Connections
Spring clamps, pitch 3.5 mm
GPS receiver
channels 22
signal sensitivity -165 dBm
fix a time of 32 s typical
accuracy up to 2,5 m
Digital Input
4
Reed, contact, PNP, Pulscap with frequency 30 Hz max
OFF 

threshold 

0 – 3 V=, I < 1mA
ON 

threshold 

6 – 24 V=, I > 3mA
Analog Input
2 
Voltage 0 – 30 V= / Current 0 – 20 mA with accuracy 0.1% F.S.
Digital Output
2
Relè 3 A max - 250V SPST (with common clamp)
Analog Output
+12 V= 50 mA (max current)
Wireless sensors
LoRa ® Wireless Technology 
frequency band 863 ÷ 870 MHz
signal sensibility up to -146 dBm
RF power + 14 dBm
Micro USB port
Reserved
Operating temperature
 -20..+55°C (suggested from 0 up to 45°C)
Protection degree
IP20
Norms
ETSI EN 301 489-7, EN301 511, EN301 489-1 IEC / EN 60950