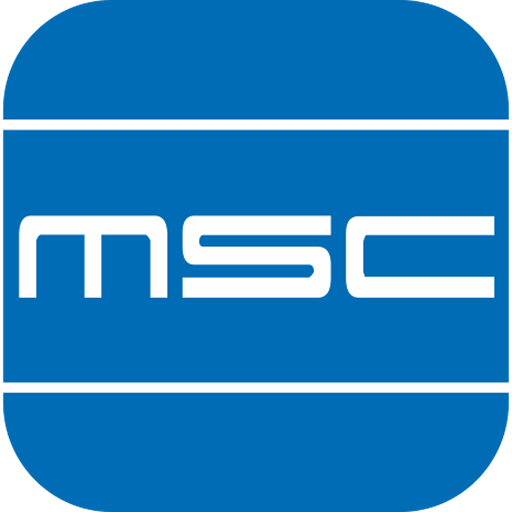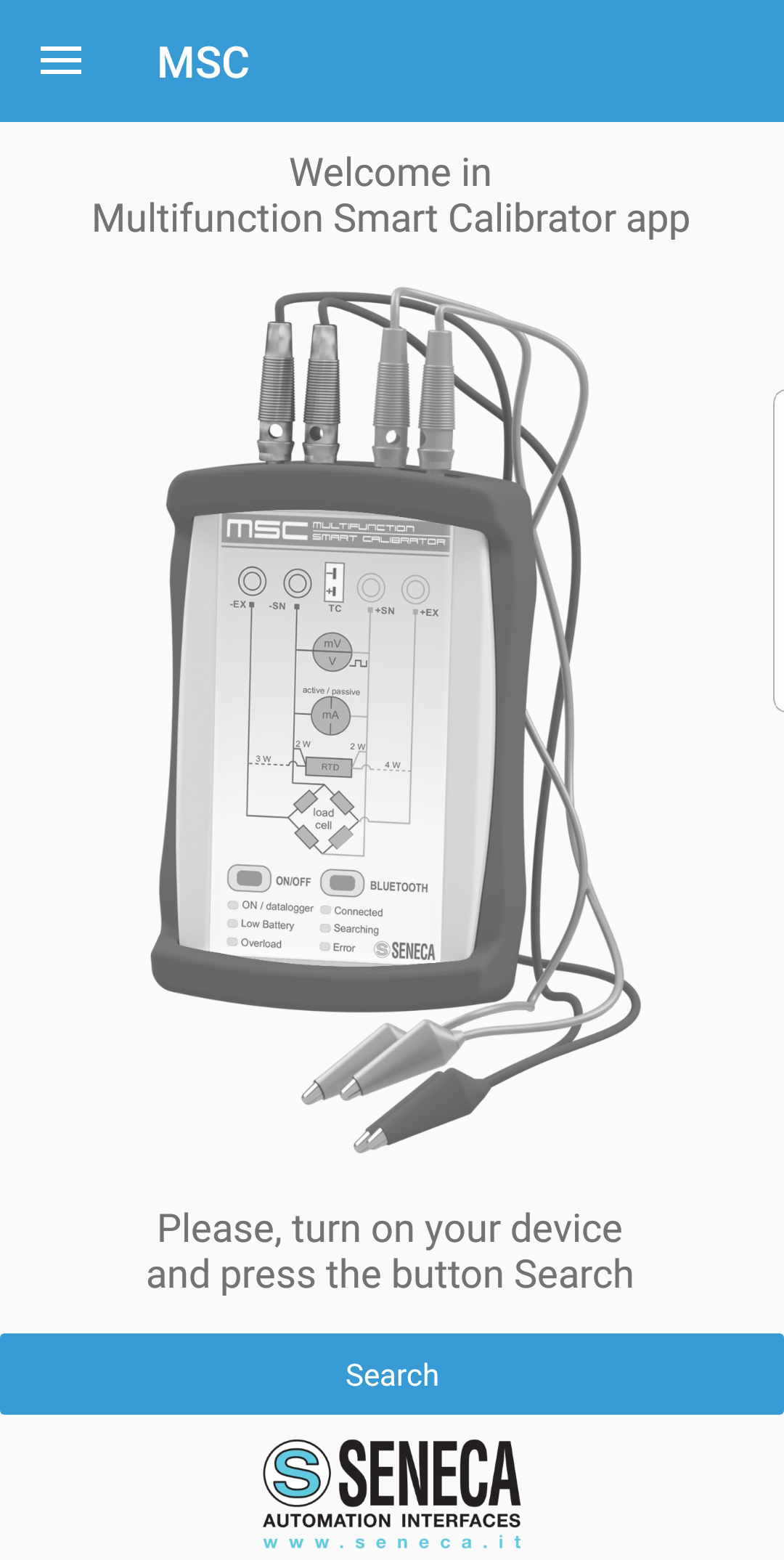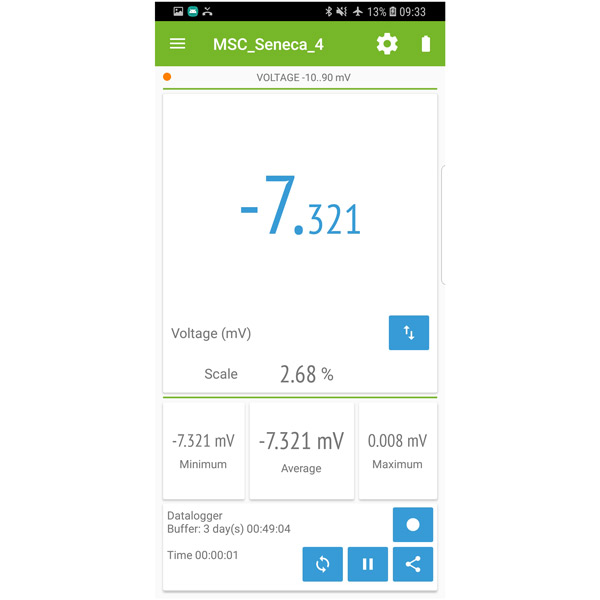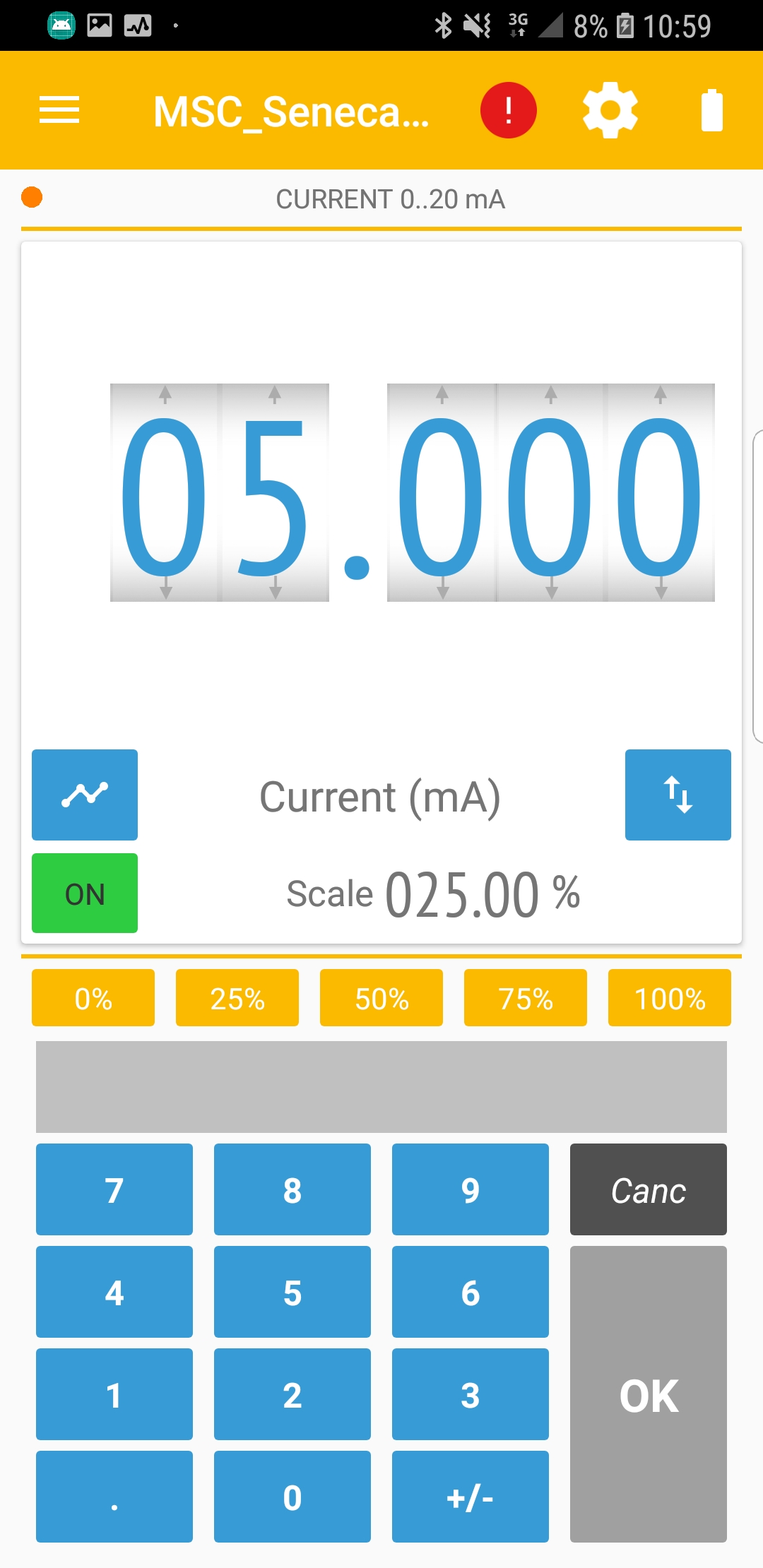 Images/schemes proposed are to be considered as indicative and non-binding
Product

MSC app
Mobile app for SENECA multifunction smart calibrator.
Free APP designed to interact via a Bluetooth connection with the MSC multifunction smart calibrator. The app has an ergonomic and intuitive interface and is available in several languages (Italian, English, Spanish, French and German).
MSC is a portable multifunction calibrator able to directly power external devices or sensors and can be used without continuous power supply with an autonomy of up to 20 hours. The instrument, with an accuracy class better than 0.05%, allows to generate and measure 20 different types of signals: analog, digital, temperature sensors and load cells. For more information, please consult
www.seneca.it/msc
MSC app offers a global and flexible management of measurement and calibration sessions (datalogging) for diagnosis and resolution of signal problems; it allows to visualize data and events in real time as well as to share them online. The app is designed for all professionals who prefer reliability and practicality such as: PLC programmers, industrial maintainers, technical support companies, measurement, control and calibration laboratories, industry (laboratories, workshops and production), quality control.
Functionality:
Management of the connection via Bluetooth Low Energy 4.1 between your device and the multifunction smart calibrator MSC;
Real-time display of measured or generated values and real-time data sharing;
Configuration of parameters related to MEASUREMENT and GENERATION/SIMULATION of universal signals
Configuration of the parameters for the generation of ramps;
Configuration of parameters for datalogging and data sharing in .CSV format.

Contact us for
Support & Info
---