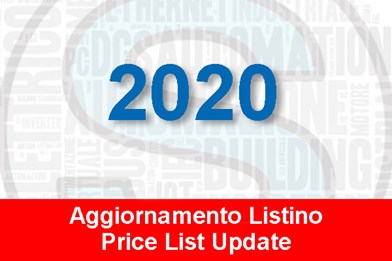 27.02.2020
Price list update 2020. Download it in .XLS and .PDF format.
Dear Customer and Sales Partner, we inform you that the updated version of the SENECA price list in force since March 1, 2020, is available. In addition to excel and pdf formats, in the coming weeks will be available the visual version.
Compared to the 2019 edition, prices have remained almost unchanged, confirming SENECA's renewed effort to optimize the supply chain and customer loyalty.
From the point of view of the articles in the price list, there are no substantial changes except the introduction of some new article codes related to the expansion and renewal of the line "Industrial Communication" and a few other minor updates.
For current offers, orders will be accepted with the 2019 list prices until 29 February 2020 or the date specified in the offer, although from an operational point of view this does not entail any actual changes for the purchaser.
Discount policies and other conditions of sale are not subject to change.
The price list in the various formats is available in the "Sales & Partners" area. For information about the password, you can write an email to sales@seneca.it
We wish you to use the SENECA price list with profit and get your business off the ground!